Forge Adour
Forge Adour is the leading European manufacturer of planchas (cast iron plate). The BBQ changes and becomes daily, healthy and simple to use.
---
The Eco-project - Design and Sustainable Development
Forge Adour has put at the heart of the process, the quality, durability and non-obsolescence of its products. All of its collections can be repaired and the warranty period has been increased up to 15 years on the entire product. On the other hand, the three-layer coating allows a better control of the waste management on the production line.
The criterion of energy efficiency is also important. Compared to the previous collections of the same family, new collections of Plancha will allow an average of 30% of energy saving. This saving is achieved by the implementation of a double wall on the chassis, coupled with new, more efficient burners. This procedure allows a better restitution of the heat.
The packaging and cleaning products are in the same way part of the company's commitment. The packaging uses the cardboard from sustainable managed forests, is designed to better protect the product during transport and optimize the storage. Cleaning products, from plant sources, were selected for their efficiency and respect for nature.
---
Facilities
Manu Merir, born in France from spanish parents, created FORGE ADOUR in Bayonne. It was 1978 and Manu had just completed a solid apprenticeship in weought-iron craftwork.
Research and development, product design, marketing strategy and logistics are located in Bayonne.
The 9,000m² factory is situated in Villafranca de Los Barros, in Spain, where the Merin family has its roots. The factory is staffed by a 90-strong team of highly qualified and committed employees who use state-of-the-art machinery to make over 50,000 planchas every year!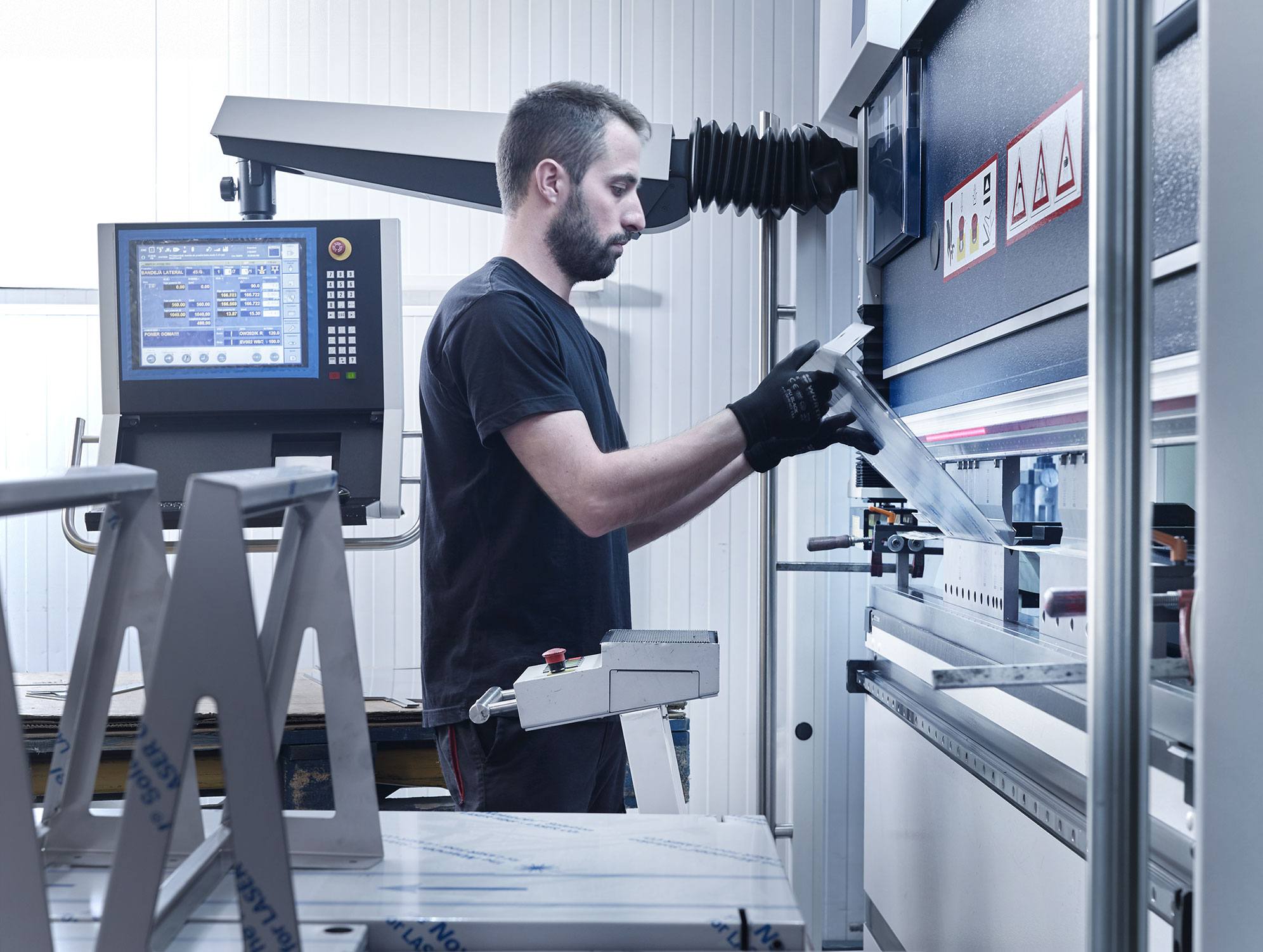 ---
Design
Design is a whole separate chapter. The design company is ideally located between the sea and the mountain. Their team describes their work as "industrial craftsmanship". The projects that are undertaken are many and are due to the ability of the team to meet the technical challenges. There are almost 300 products created by Dhemen on the market today! Forge Adour chose to partner its engineers with professional designers, so it entrusted Dhemen with the design of its new product lines. The company rallied around this project and the joint effort with Dhemen was truly creative and fruitful.
Showing 1 to 1 of 1 (1 Pages)