Profiline sprayers
Sprayers for industrial use
Besides regular heavy use and exposure to extreme weathering conditions, a pressure sprayer for commercial applications must withstand frequent contact with oily and aggressive agents.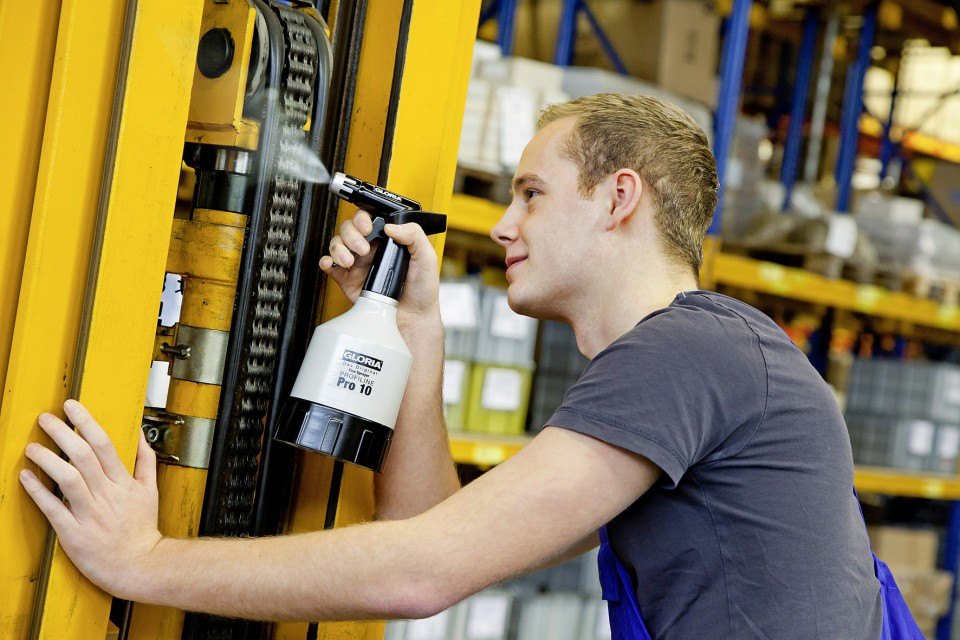 The GLORIA sprayers for use in industrial were designed to meet the high demands of daily work with the devices. The operating conditions in the industry demand the highest level of performance, resistance, durability and ergonomics from GLORIA hand and pressure sprayers.
With its product range for industrial, GLORIA provides you with high-quality equipment that meets these requirements. Many Gloria Profiline pressure sprayers are equipped with Viton gaskets which, in contrast to conventional materials, provide high thermal and chemical resistance.
Showing 1 to 7 of 7 (1 Pages)