Blue hydrangea fertilizer 600g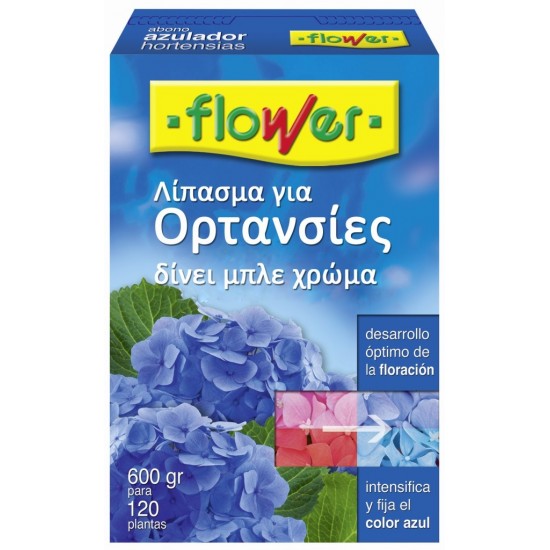 Blue hydrangea fertilizer 600g
Stock:

In Stock

Model:

FLF40570

Barcode :

8426584405703

FLOWER
This product has a minimum quantity of 12
Blue hydrangea fertilizer is a product specifically designed to intensify or create the blue color of hydrangeas that are originally red or pink. In addition to providing the necessary trace elements (aluminum, iron and magnesium), it helps maintain the acidic pH of the soil (acidic activity), so that the plants can develop a bloom of intense blue color.
DOSAGE AND METHOD OF USE:
Dilute 5g (2 tbsp) in one liter of water and water with this solution once a week until the blue coloration. It is recommended to be used during growth and pre-flowering periods. Treatment should begin as soon as the plants' eyes begin to germinate. Remember that only red or pink hydrangeas can turn blue. To maintain color, water with the same solution once a month. Do not use any other fertilizer at the same time as applying this product. Allow a few days between this treatment and other lubrication.
Tips: Hydrangeas should be protected from direct sun and wind. The soil should be rich in organic matter and always kept moist, especially in summer.
COMPOSITION:
3.5% Aluminum (Al) in total.
1.3% Magnesium (Mg) total.
8% Iron (Fe) total.
35.5% sulfur (S) total.
14% Acid complexes.