Universal granular fertilizer 1kg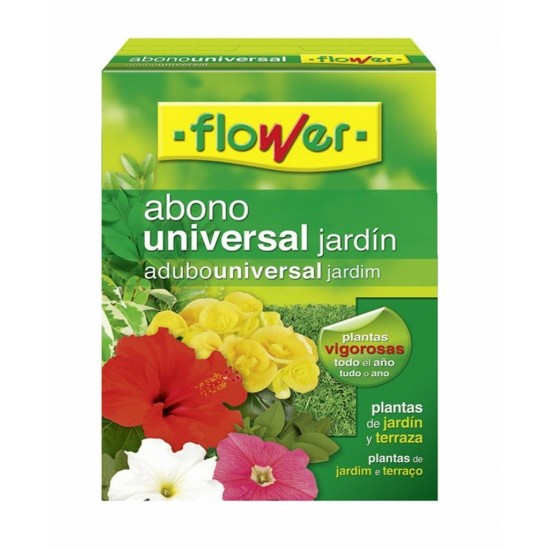 Universal granular fertilizer 1kg
Stock:

In Stock

Model:

FLF10501

Barcode :

8426584105016

FLOWER
This product has a minimum quantity of 10
Universal flower fertilizer is a granular NPK (Nitrogen-phosphorus-potassium) product enriched with magnesium (Mg) designed for general fertilization of all types of garden plants (flowers, trees and ornamental shrubs, conifers, etc.) and in the orchard (vegetables, fruit trees, vineyards, olives, etc.). It can also be used to lubricate the lawn. It incorporates beneficial organic matter into the soil because it affects humus processes (humus formation), improving its structure (fluffy soil), preventing the loss of water and nutrients and maintaining the activity of microorganisms (contributors) . Its special composition makes the nutrients available for use by plants in a gradual but continuous way, thus simplifying the task of application.
CE FERTILIZER, NPK FERTILIZER (Mg, S) 7-10-10 (3, 20).
7% Nitrogen (N) total: 5.5% ammonia, 1.5% uric acid.
10% Phosphorus Pentoxide (P2O5) total, 6.5% water soluble.
10% Potassium Oxide (K2O) overall, 6.5% water soluble.
3% Magnesium Oxide (MgO) water soluble.
20% Sulfur Trioxide (SO3) in total.