Fruits organic fertilizer 2kg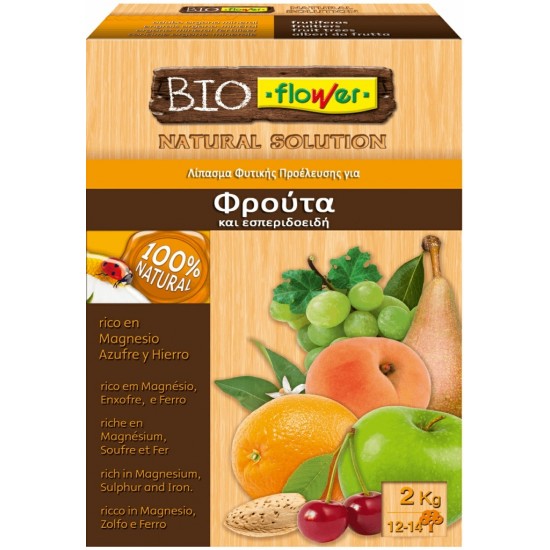 Fruits organic fertilizer 2kg
Stock:

In Stock

Model:

FBF70562

Barcode :

8426584705629

FLOWER
This product has a minimum quantity of 10
Bioflower's Fruit Organic Fertilizer is an organic-mineral product with a balanced composition of nutrients NK (nitrogen-potassium) and trace elements, specially formulated for use in fruit trees: Apple trees, pears, peaches, peaches, peaches , etc. It can still be used in olives and vines. It also contains magnesium (Mg), an essential element for leaf chlorophyll.
ORGANIC-MINERAL FERTILIZER – NK (Mg, S) 4.5-12 (1, 11) with iron (Fe).
4.5% Nitrogen (N) total: 4.5% organic.
12% Potassium Oxide (K2O) water soluble.
2% Magnesium Oxide (MgO) water soluble.
11% Sulfur Trioxide (SO3) water soluble.
7.5% Carbon (C) Organic.
Trace elements: 0.37% Water-soluble Iron (Fe).
Contains: a mixture of nitrogenous organic fertilizers, potassium chloride and magnesium sulfate.